#MYWALL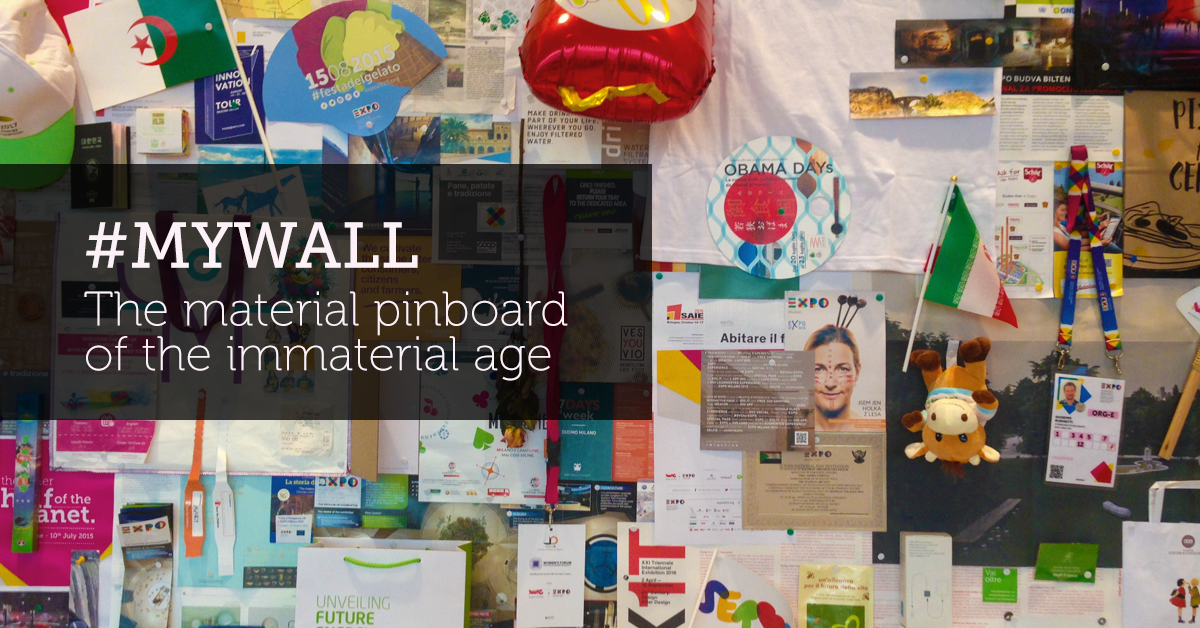 The project #MYWALL stars as a personal collection of materials (paper but not only), gathered inside Expo2015 exhibition site and pinned on a wall located on the first floor of the Media Center. Everything connected with Expo2015 or the city of Milan can be pinned down.
Our goal is to transform this project into a collective story of all people who work and live every day at Expo2015.
What will happen after October 31st?
The wall will become part of World Expo Museum of Shanghai, a social participant of Expo2015 inside the Cluster of Bio-Mediterraneum, and it will become a useful tool through which this fantastic experience will be remembered and told.
You can take part in our story and contribute to the growth of this "Wall Museum".
Official Handover Ceremony #MYWALL
On October 29 at the Media Centre, the delivery of the project created by the Social Media Team, #MYWALL, to the World Expo Museum took place. The World Expo Museum is an unofficial participant the Bio-Mediterraneum Cluster and will open in Shanghai next year as the first official museum on Universal Exhibitions.
The official ceremony held in the afternoon was attended by the Commissioner of Government to Italy for Expo2015, Giuseppe Sala, the Secretary General of the Bureau International des Expositions, Vicente Loscertales and the Commissioner General of the Pavilion World Expo Museum, Lorelei Liu.