TO DO EXPO2015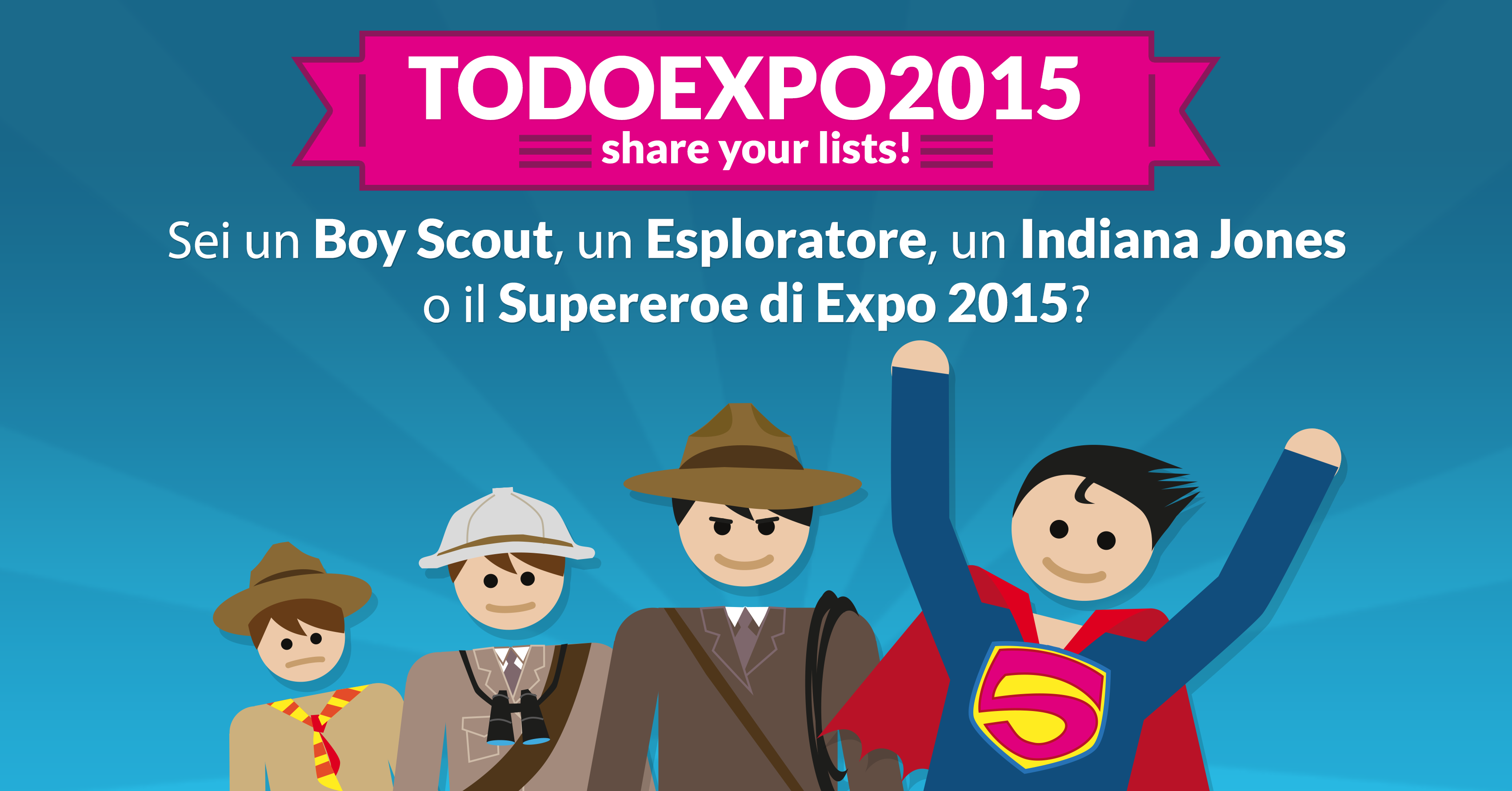 TODOEXPO2015 is the official to-do list of Expo2015: pavilions, foods, performances and much more! We searched, on the web, all the most interesting things on the web and we came up with a list to help visitors, make the experience of Expo2015 much easier and funnier. How does it work? You sign up and check all the items made inside the exhibition site: you can compare your tasks with the other users in the ranking and share them on your social accounts. TO DO EXPO is a responsive website, made for mobile devices, but adaptable for any screen.
In TODOEXPO there are 3 kinds of lists: 
100 cose da fare (100 things to-do): there are 100 items, suggested by users, Influencers, Bloggers e web (click on an item to read the original article)
10 cose facili da fare (10 easy things to-do): the easiest things to do at Expo2015
10 cose difficili da fare (10 hard things to-do): only a true fan of Expo2015 can realize these things at Expo2015!